All Offers Combinable in this Annual Sale!
Book 2018 group tours now through August 31 with NO MONEY DOWN and earn Early Commitment Benefits! Help your clients plan ahead and save them money – and you'll earn a $600 bonus!*
Early Commitment Benefits for you and your clients!
$600 BOOKING BONUS*
Clients can save up to 5% when booking early
Earn up to THREE FREE PLACES per coach
50% off 10th passenger, or one free with every 16 traveling passengers
Why Book Early with CIE Tours?
Largest selection of 2018 coach tours for Ireland and Britain – more than 33 tours!
Reserve 10 to 44 seats with NO MONEY DOWN – for immediate sale
Book an exclusive group with 36 seats or pay a supplement for smaller numbers
No deposit required at booking
Special discounts for early bookings and online transaction
50/50 Co-Op available for promotions
Group Presentation by a Regional Sales Director with customized marketing support


Earn a $600 Booking Bonus with no money down when you book any 2018 guided vacation for groups of 10 or more!*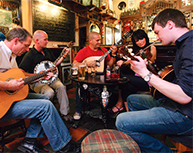 Legendary charm.
Historical treasures.
Epic scenery.


Our "Taste of" tours are great for first time visitors, families, and those who want to discover a new country in the region.
TASTE OF IRELAND
5, 6 or 7 days from $960
TASTE OF SCOTLAND
5 days from $1080
TASTE OF WALES
9 days from $2290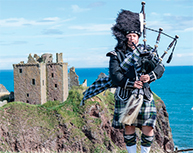 Highlands exploration.
Castle visits.
A "wee dram."


Travel the scenic Highlands, walk the Royal Mile, and sample renowned Scottish whiskies on tours of Scotland.
SCOTTISH DREAM
8, 9 or 11 days from $1710
SCOTTISH CLANS & CASTLES
10 or 11 days from $2265
SCOTTISH ISLES & GLENS
12 or 13 days from $2800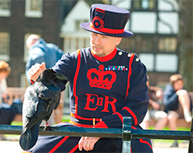 Diverse landscapes.
Iconic landmarks.
Quaint villages.

A great way to explore more than one country and maximize vacation days. A combination tour offers the best experiences Britain and Ireland have to offer.
IRISH & BRITISH FOCUS
10 or 11 days from $2410
BEST OF BRITAIN
9 or 10 days from $2085
HIGHLIGHTS OF BRITAIN
15 or 16 days from $3870
SCOTTISH ISLES & GLENS
12 or 13 days from $2800