Latest Travel News for Costa Rica

Costa Rica Group Incentive Trip Itinerary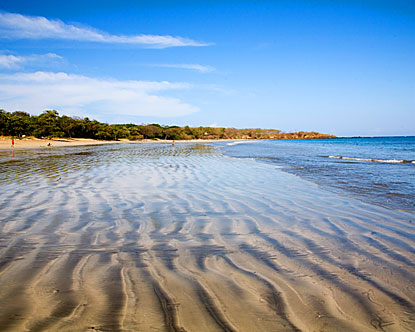 Arrival at the Danuel Oduber International Airport in Liberia, Guanacaste, Costa Rica. After arriving guests pass through immigration and customs, there will be a guide representative from Way To Go Tours who will be waiting for the group at the main airport exit. The WTG guide will lead guests to the buses for a one-hour transfer to the JW Marriott for four nights' accommodations in Deluxe Rooms.

50 Passenger unit transportation.

Arrival Transfer: Private guided transfer from the Daniel Oduber International Airport to the JW Marriot Hotel in Guanaste.

Departure Transfter:

Private guided transfer from the JW Marriott Hotel to the Daniel Oduber International Airport in Liberia.


Includes:
Bus with 50 seats
Coaster bus for luggage assistance
Bilingual guide
Airport tips
1 bottle of water per person
1 beer per person (only on arrival transfer).
JW Marriott Guanacaste Resort and Spa offers the ultimate sumptuous Costa Rica vacation and a lifetime of memories. Located in one of the fastest growing areas of Costa Rica and in the heart of the province of Guanacaste, this lavish resort has been designed and developed under the unique concept of "rustic luxury." With 310 luxuriously-appointed guestrooms, including 20 lush Junior Suites, the property has been labeled as one of the most exclusive and lavish resorts in Latin America.
Includes:
Breakfast included in room rate
Government taxes

Way To Go Tours hospitality desk

Way To Go Tours will dedicate four representatives to be with the group starting on arrival day, making sure that all guests' needs are supported. WTG will have a hospitality desk at the JW Marriot Hotel during the group's stay. The staff at the hospitality desk will help guests with tour reservations, Costa Rica information, transfers, etc.

With more than 20 years of tourism experience in the area, our staff has the necessary knowledge to introduce guests into our very rich culture, give them the best information about our country, and recommend the top tours.
Includes:
Way To Go Tours staff, four persons.
Hospitality desk daily during the group's stay, from 08:00 hrs to 16:00 hrs
WTG staff lodging and transportation
WTG staff meals
Off-site Venues

Dinner at Hacienda El Viejo. The grand traditional "Casona" (house) at Hacienda El Viejo was built to last! This venerable landmark will tell the story of the Guanacaste cowboys, or "sabaneros," who lived and worked in the area long before cars, cell phones or internet. This house of ancient lineage proudly represents the hard working spirit of those who lived and died by the middle of the 1800s, in a faraway era of colonial Costa Rica.


Throughout the years, the "Casona" has been owned by a diverse group of individuals. Among the most prestigious names, we can mention Anastacio Somoza, the previous ruler of Nicaragua, as well as the notable Próspero Fernández, a former Costa Rican President.

Includes:

Private round-trip guided transfer
Buffet Dinner
Two hours of open bar
Dinner at El Matapalo Restaurant.
This showpiece restaurant at the Tamarindo Diria Hotel is the only fine dining establishment in Tamarindo located right on the beach. Enjoy lobster, steaks, seafood and a variety of international cuisine under the shade of a huge Matapalo tree, as the moonlight is filtered between its leaves. Sit among hotel guests and visitors from all over town, and watch the breaking waves or listen to the gentle breezes while partaking in a delicious dinner. During Summer Season on Wednesday nights, it's "Noche Tipica" (typical night), where we serve traditional Costa Rican and Guanacastecan food such as picadillo (beef and potatoes goulash) and casados (beef, chicken or fish served with rice and beans, plantains and salad). Children from the nearby town of Villareal perform traditional folkloric dances. Also, on Saturday nights in Summer Season, the Tamarindo Diria offers a scrumptious BBQ, roasting meats and seafood for its restaurant clientele to the accompaniment of live music.
Includes:
Private round-trip guided transportation
Dinner
2 Glasses of wine per person
Recommended Tours
All tours will only operate with a minimum of four persons.
Buena Vista Combo Tour. Full day.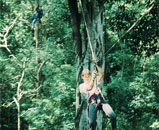 It is a truly great way to spend the day! Climb to the treetops and observe the surrounding forest from a new perspective. The 10 suspended cables of the Canopy Tour is an unparalleled experience that starts with an energizing hike through primary forest to the site of the first platform. While you are traveling through the treetops, watch for a diversity of flora and fauna with birds, howler, spider and white-faced capuchin monkeys. Once the canopy experience finishes, be ready to enjoy the 400-meter water slide, the longest mountain water slide in the area, full of pure adventure and excitement in the middle of the tropical forest. A Guanacaste buffet lunch is waiting for you to enjoy afterward. Then, indulge in a soothing soak in natural thermal waters, a steam bath and natural spa. Receive rejuvenating treatments with volcanic mud and sulfur waters. There also is an opportunity to try your horseback riding skills! It is a day full of pure adrenaline!
Includes:
Private transportation
Bilingual Guide
Canopy Tour
Horseback riding
Typical lunch
Water slide
Natural spa
Canopy Congo Trail. Half Day.
Located in the middle of a tropical dry forest with high trees, the Canopy Congo Trail tour may be the ride of your life! After a short hike, we will come to the first platform, ready for instructions from our guides to start flying down the suspended cables. During the tour, we will cross a suspended bridge between two platforms, a truly exhilarating and exciting experience. If we are lucky, even the Howler Monkeys will keep us company during the tour. Come and get your adrenalin pumping and enjoy the beauty of the forest and wildlife. (90 minute drive from hotel to get to the tour.)
Includes:
Private transportation
Bilingual guide
Canopy tour
Equipment
Liberia City and Shopping Tour. Half day.
Liberia is the capital of the province of Guanacaste, and is known as "The White City." We will tour Liberia and get to know the city and its typical places (the church, the park, old houses); also we will visit many souvenirs shops.

Includes:

Private transportation
Bilingual guide
Liberia city visit
Time for shopping
Corobici River Floating Tour. Full Day.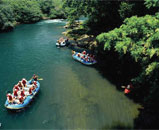 The Corobici River is a perfect river float trip by raft. The waters are not rough, but you have to work out to manage them (the river is class I – II). The tour lasts two hours traveling by inflatable raft down the river which is bordered by tropical dry forest. You will see trees like Ceiba, Mahogany and Guanacaste. You may see exotic birds, Jesus Christ lizards and monkeys. Before you begin your adventure, a certified guide will instruct you on safety procedures.

Includes:

Private transportation
Bilingual Guide
Floating tour
Lunch
Colorado River Rafting. Full day.

Get to see this natural and impressive canyon on one of the most intimate and exciting adventures rafting down the Colorado River through unforgettable scenery. There are some nice swimming holes to enjoy on this spectacular river. (Class II – III; no experience necessary.)

Includes:

Private transportation
Bilingual guide
Equipment
Lunch

Weddings in Costa Rica

Costa Rica is the top choice for destination weddings. Take the magic of a beautiful country, the scents of the forests, the songs of the birds, and the cadence of the waves, seasoned with tropical flavors of the local cuisine … it is a dream come true! Costa Rica is also an unforgettable honeymoon getaway.
As a destination with multiple attractions, tropical climate, beautiful scenery, and exotic character, Costa Rica is the ideal location for hosting a wedding. Cover all of your bases, from exciting bachelor and bachelorette parties, to intimate honeymoons, and most importantly hosting your unforgettable ceremony in the breathtaking scenery of tropical Costa Rica. Costa Rica offers the conditions and services to provide a truly once-in-a-lifetime experience!

Way To Go Tours has been customizing destination weddings in Costa Rica for more than 21 years, and understands the needs of brides and grooms on their most special and memorable day.
We attend to every detail: Hotel selection, marriage certification, group transportation and touring, wedding reception, on-site wedding coordination, photography, music, flowers, cake, video, fireworks, butterfly release, and all of the bride's and groom's expectations.
Way To Go Tours takes the time for considerable planning, and our highly efficient staff will answer any questions you may have. We will not offer you a simple and cold civil ceremony… we will make your fantasies come true.
Welcome to our Paradise!!!! Have a wedding to remember forever in beautiful Costa Rica!

Theme Parties in Costa Rica

Traditional "Turno": Let's evoke a real Costa Rican country fair with souvenirs and traditional food stands. Be entertained playing traditional Costa Rican games. The marimba and cimarrona will add a touch of music to lighten the mood while you win prizes and have fun.

Mexican Style: Mariachi music will you make dance and sing out loud; there will be piñatas, games, and plenty of traditional Mexican food such as burritos, chili, quesadillas, Aztec soup, tacos and much more. This is a fiesta to enjoy!
Tropical Treasures: Enjoy a more serene ambience where candlelight and dazzling orchid decorations become the background of the ballroom. Enjoy a string quintet, or even better, the music of the Grammy-winning Costa Rican group "Editus". This is a magical activity with a new fusion menu.
Maleku: We present this party celebrating the Costa Rican indigenous people, the Maleku, with flowers, fruits, plants, coconut-scented candles, soft dance music, fireworks, star-shell decorated cocktails, and delicious nouvelle-cuisine dishes. We will have stands with handcrafted Maleku souvenirs, stories and natural heritage.

Tropical Dancing Party: Flowers in your hair will be the beginning of an all-out party that will have you dancing to the rhythms of salsa, cumbia and merengue. Enjoy butterfly decorations and savor one of our most famous dishes: the Olla de Carne.

Way To Go Tours Travel Specials

RIU Guanacaste

Super group pricing and free incentives!
April 20 - August 24, 2013

RIU Palace
Super group pricing and free incentives!
August 25 - December 15, 2013

Westin Conchal Costa Rica Resort

Super group pricing and free incentives!

Through November 15, 2013

Westin Panama Resort

Super group pricing and free incentives!



Through November 15, 2013





Testimonials
From a travel agent client:

The trip could not have been better – from Logan to Panama and back again not a glitch!! All the arrangements you made for us were perfect. None of my worries or concerns materialized and the boys and I cannot thank you enough. WTG is a very professional outfit – tours, guides, etc were excellent, the hotel was very luxurious, the boys had fun rappelling and kayaking, and we learned all we wanted about the Canal. Panama is a very interesting country – some poverty and some amazing development. Panama city has a skyline of very modern skyscrapers that are quite impressive. I hope you will see for yourself what a great vacation place it is. My sincere thanks for everything you did to provide us with a good time – and for putting up with my endless questions.

2013 Brochure
Our 2013 brochure can be viewed and downloaded
from our web site.
Please use the order form that came with the brochure to order more brochures or
download it [pdf].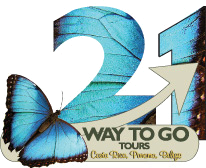 Costa Rica Specials | Panama Specials | Belize Specials